Welcome to twocottages.co.uk
For a relaxing holiday in stunning scenery or a weekend of fantastic walks, our cottages are situated in secluded spots close to Southwold, Dunwich and RSPB Minsmere.
Renovated and updated, our cottages provide luxury in a homely atmosphere, making them a perfect base to explore the area, as well as a

cosy

cottage to curl up in for a week!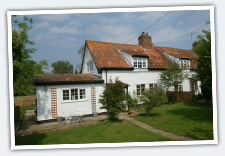 Nil Desperandum named for the oak frames taken from a local shipwreck, is a 17th century cottage in Middleton, Suffolk. It sleeps 4, and its quiet, charming location makes it ideal for romantic getaways.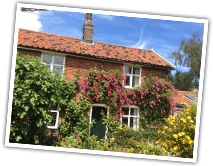 Chantry Cottage is a delightful late Georgian detached cottage sleeping four , it is steeped in history and character. It is in the centre of the quiet village of Blythburgh close to Walberswick and Minsmere
Contact us today to book, or to find out more about our amazing cottage!
Chantry is having a new shower installed this month January/February 2015 so just like Nil Desperandum it will have two bathrooms. NOW COMPLETE!
The new shower room is downstairs next to a new single bedroom ideal if you have someone with you who is not brilliant on the stairs- AWAITING SINGLE BED HOPEFULLY BY END OF MARCH 2015