Welcome to twocottages.co.uk
SUFFOLK COTTAGES
For a relaxing holiday in stunning scenery or a weekend of fantastic walks, our Suffolk cottages are situated in secluded spots close to Southwold, Dunwich, Halesworth and RSPB Minsmere.
Renovated and updated, our cottages provide luxury in a homely atmosphere, making them a perfect base to explore the area, as well as a

cosy

cottage to curl up in for a week!
All our cottages are rated Four Star by the English Tourist Board ****
BOOKING ARRANGEMENTS
We like to have personal contact with all our guests,
so to make a booking please e-mail us using the on-line form on the right
or telephone: 07860 611460 or 07976 706984
We are now able to take credit card/debit card payments for most cards (3% charge)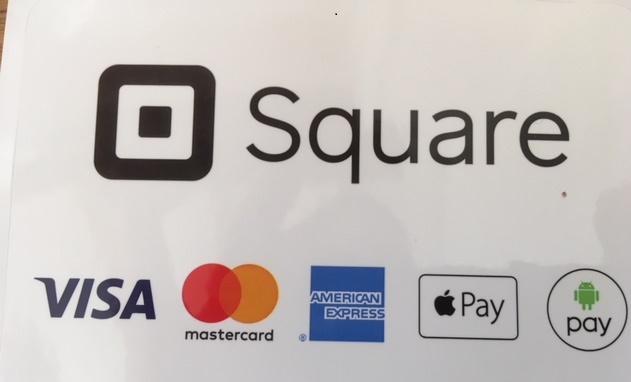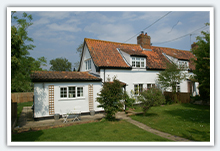 Nil Desperandum takes its name from a local shipwreck, the timbers of which were used in its construction . It is a 17th century cottage in Middleton, Suffolk, it sleeps 4, and its quiet, charming location makes it ideal for romantic getaways.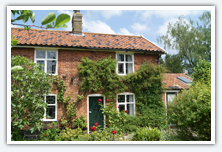 Chantry Cottage is a delightful late Georgian detached cottage sleeping four , within three bedrooms; it is steeped in history and character. It is in the centre of the quiet village of Blythburgh, Suffolk close to Walberswick and Minsmere.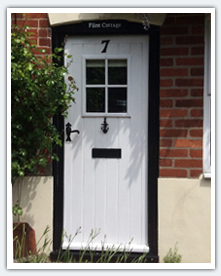 We are now three! Our latest cottage Flint is now available to rent.
A charming one bedroomed cottage with all the luxuries of comfortable furnishings, power shower, wood burner , central heating, wifi and secluded Easterly facing garden. This delightful addition to our choice of holiday cottages will offer the same standards of holidays that we have become known for. Set in the delightful village of Wenhaston nr Halesworth, Suffolk yet only 10 minutes from the coast. A walkers, cyclists and dog friendly delight.
Contact us today to book, or to find out more about our amazing cottages!
BOOKING ARRANGEMENTS
We like to have personal contact with all our guests,
so to make a booking please e-mail us using the on-line form on the right
or telephone: 07860 611460 / 07976 706984

LANDLINE 01473 890559​
We are now able to take most card payments (3% charge)